This course is for you if...
You want to learn to center yourself, even when there is chaos around you
You want to open up your intuitive capacities, and be able to answer your own questions and the questions of others
You want to feel more connected to Source / The Universe / The Divine
From a peaceful, connected state of mind
all the answers are obvious...
Finally... you can ask questions of The Universe, and have them answered!

In this 4-week (or quicker) self paced course, you will learn both the science, and the practice of Divine communication and conversation.
Gradually and incrementally, you will be able to bypass the busy mind and access a peaceful, receptive state of being where the connection and loving communication you long for, is natural and effortless.

You'll be supported to meditate everyday, you'll get all the tools and knowledge you need to have a forever connection to something larger and wiser than yourself - whatever name you would give to that gorgeous, ever-present Source energy.
This course is a package deal, with a personal, one to one session with Susan, and a group video call included, so you can take your learning to the deepest possible level.
Enrollments close for the current intake on Wednesday 4th of November, 2020! (Only 10 places available.)
"I did Susan's course so I could get into meditating again and be more present to the magic inside me that I know is there, but I hadn't been feeling. I certainly achieved this and more through her course. In one meditation, I felt a real glowing inside that stayed with me for most of the day - I hadn't felt like that in years."
- Robert C Robertson, Founder and CEO of Unboxed performance
"The way Susan shaped the meditations and training really helped to make it easy and effortless. To have it be so rich and so effortless was phenomenal."
- Sally Lawson, Personal Life Coach
"I got the Aha moment I was searching for by coming on your course. I can now use meditation to click into that space where I know if I ask a question, I'll get an answer, I'll get something that makes sense to me."

- Helen, Nurse
"I highly recommend any therapist or person who wants to continually develop their skills, or for growth and expansion to just do it, you won't regret it. Practice becoming the Master of your own life."
- Rachel Price, Reiki Practitioner and Massage Therapist
"Susan was very patient and not once did she make me feel silly or uncomfortable which also helped my
confidence. If I can do it anyone can. For anyone starting on a spiritual journey this workshop is a must."
- Paula Dapper. Reiki Practitioner
"What I really liked about Susan's work was that she never presented herself as better than anyone - like more spiritual / more evolved or whatever. She was just sharing something she loves to do. She started with the belief that we could do this amazing thing, and just went with it.
I would recommend this course to anyone who has a basic knowledge of spirituality and spiritual beings."

- Karen Austin. Social Worker
"Susan has given me a template with so many tools in there, it's opened up so many possibilities that I'm going to use for a long time. Something has awakened within me that's always there with me. I can now just put myself in a really peaceful place, or a confident space when I'm at work or with friends. I don't have the anxiety I used to have, I can calm myself better when things are crazy."

- Rawinia Rhodes. Registered Nurse
Here's what you get:

The course: A 4-week (or quicker) self paced online course where you learn both the science, and the practice of Divine communication and conversation.
This includes 4 weekly video lessons + 4 downloadable meditations + 4 sets of downloadable notes to refresh your learning in-between lessons + 4 little tests at the end of each week to see if you've been paying attention! Value: NZ$395
A one on one, 60 minute video coaching call with me to personalise and deepen your experience and skills, and to release any blocks or issues you may be having. You simply book anytime during the course. Value: NZ$99
The ability to chat with the other participants and share your learning and experience with each other throughout the course.
A 2 hour group video call at the end of the 4 week period to meet people personally and test your skills with each other! Value NZ$99
Ongoing email support from me through the course if needed. I'll be there for you the whole time, to answer your questions and make sure everything is crystal clear.
The opportunity to progress to an advanced group on completion if desired - this is just the beginning.
Total value of the course: NZ$593
Your price: NZ$297!! Limited to just 10 people.
+$100 discount if you enroll before Wednesday 28th October!
Pricing plans:
Early-bird - BEST DEAL!! Get $100 off the full price if you pay in full before Wednesday the 28th October!! Coupon Code - 100DIVINE
Split payment - Pay $149 now and $149 in one month
All the trouble in the world, personal or collective, comes from
feeling disconnected from Source.
And connecting to Source provides the answer to any and
every problem.
- Susan
Your Instructor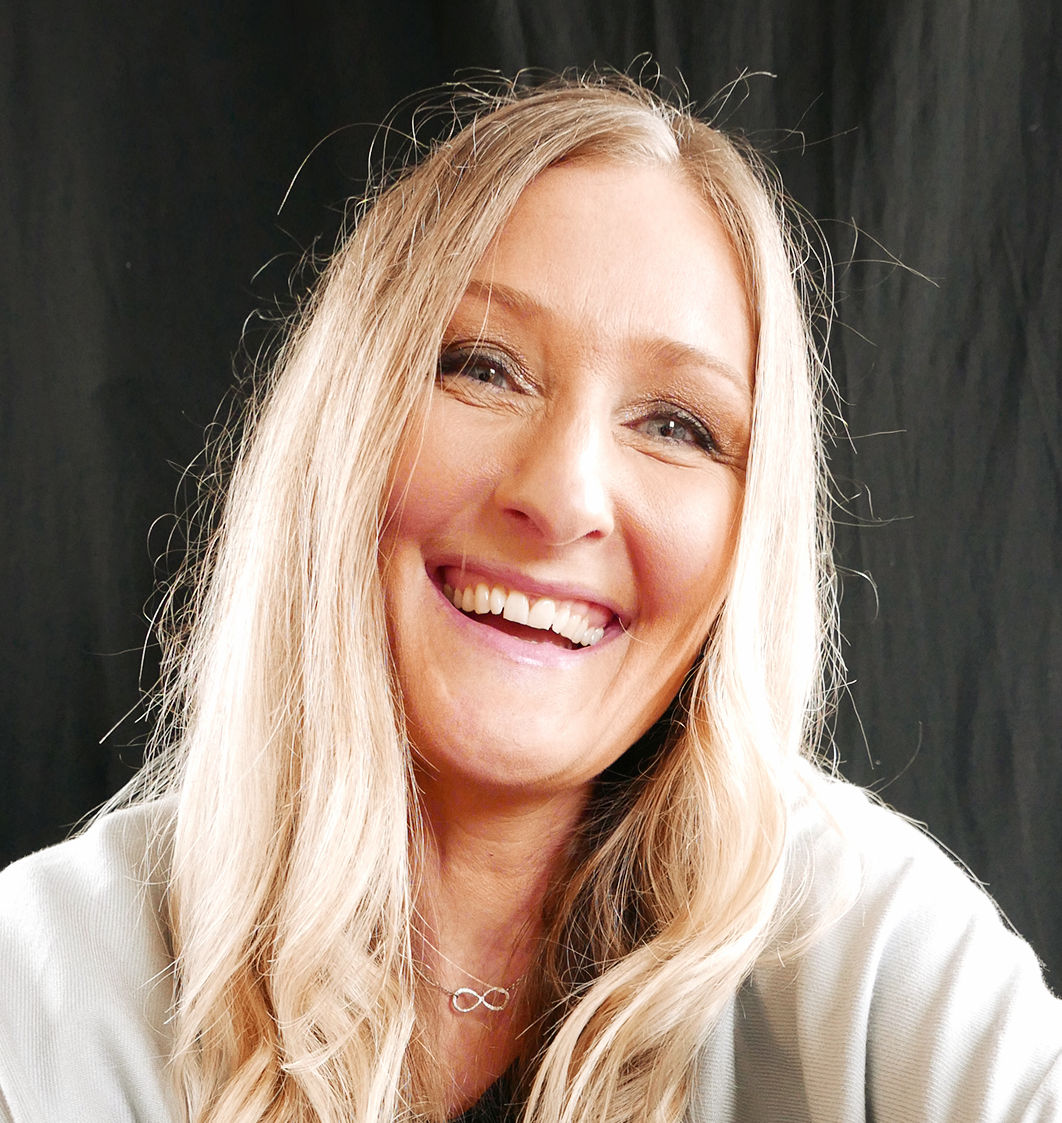 Susan is a renowned Spiritual Teacher, Hypnotherapist and Professional Intuitive from Christchurch, New Zealand.
After a spiritual awakening experience in her late teens, she became dedicated to her own personal / spiritual growth, and began teaching and sharing her insights with others.
Hundreds of people have effectively learned her step by step method for communicating with their Inner Guidance / The Universe / The Divine, and lots still use her meditations to this day.
Your next steps:
Enroll yourself in the course.
You will get instant access, and are advised to start anytime between now and the 4th of November.
All the participants who enrolled at this intake will move through the course at roughly the same time and will finish at roughly the same time, on completion we will get together on a video call as a group to share and practice together.
Susan will keep in touch with you through out the whole course, via email.
If you have any questions, or would like to chat about whether this course is right for you, feel free to call / text / email Susan: 0220 130 979 / [email protected]
Frequently Asked Questions
When does the course start and finish?
The course starts anytime between now and the 4th of November, 2020, and is designed to be completed over a 4 week period. However, if you would like to move through the content at a quicker pace, you are able to do that. The course finishes with a group video call, roughly 4 weeks after the 4th of November, and this will be booked in with the participants as they near completion of the course.
How long do I have access to the course?
How does lifetime access sound? After enrolling, you have unlimited access to this course for as long as you like - across any and all devices you own.
What if I am unhappy with the course?
We would never want you to be unhappy! If you are unsatisfied with your purchase, contact us in the first 14 days and we will give you a full refund.
Do I need to show up at a certain time?
No, the course can fit flexibly into your life and current routines. However, a time will need to be appointed for your One On One session, and the group video call will require you to be online at the appointed time.
Is there additional support while I'm taking the course?
Yes! Susan will be on hand the whole time to answer comments, questions or concerns, and to share in your experiences and success. You can keep in touch with Susan through your comments inside the course, or privately by email. You will also be able to interact with the other participants for mutual support.
Is this a religious course?
No, the material here is not based on any religion. It is inspired by non-religious spiritual study, Susan's personal experiences of transformation and Divine connection, and her 15+ years of experience in working as a therapist and workshop facilitator.
Got more questions?
Email / text / call Susan for a chat! No pressure or obligation.
[email protected] / 0220 130 979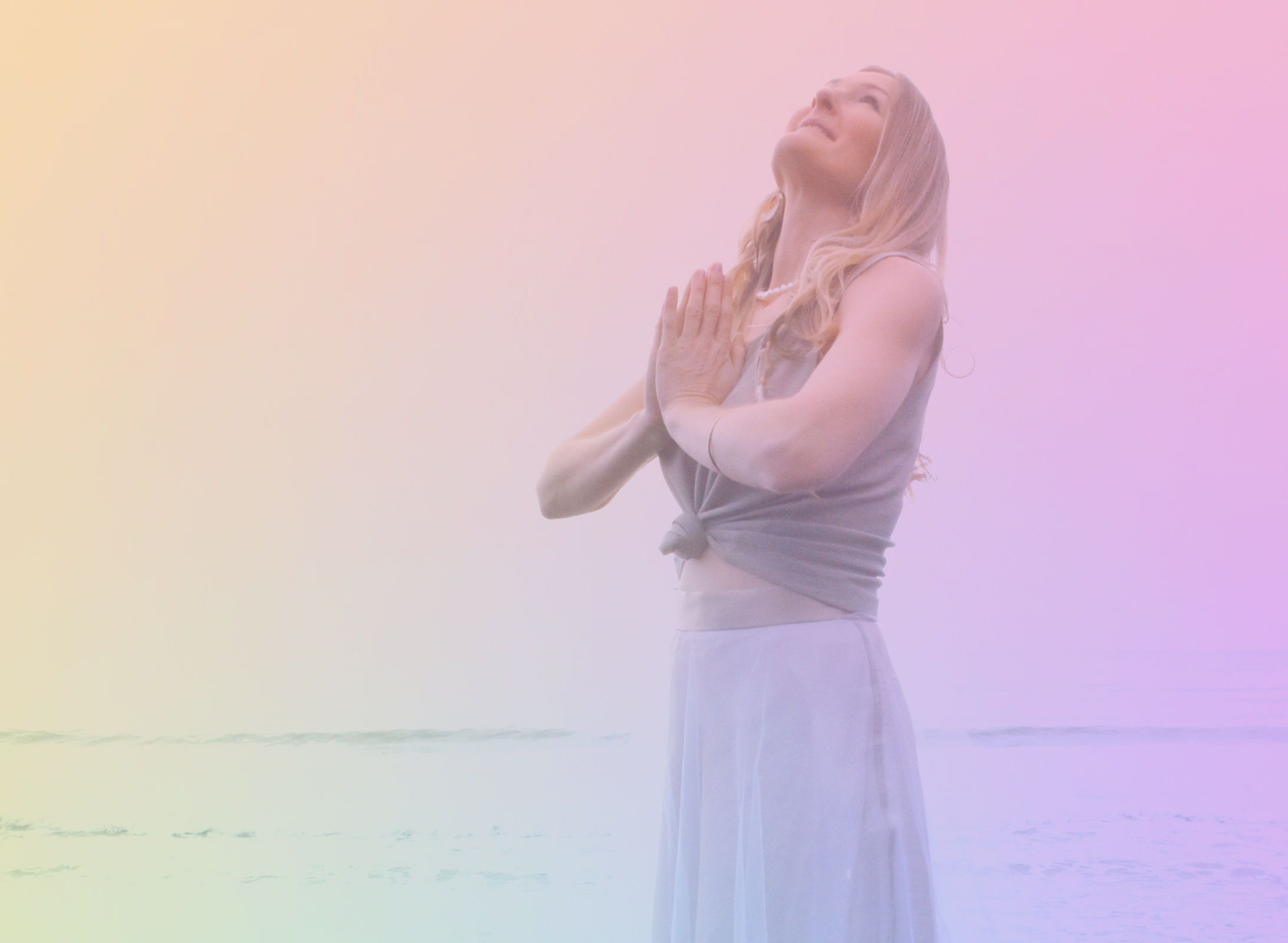 If you have always longed for access
to a peaceful state of mind
where loving answers and Divine conversation
are natural and effortless...
This course is perfect for you.
Why is it so important to learn to access the Divine and be able to have conversations with The Universe??
Humanity as a whole, suffers from severe mental illness. You only need to look at the state of our world to confirm this is true... We are all under the spell of fear, paranoia, anxiety, suspicion, defensiveness and loneliness.
In his book, A New Earth, Eckhart Tolle says, "If the history of humanity were the clinical case history of a single human being, the diagnosis would have to be: chronic paranoid delusions, pathological propensity to commit murder and acts of extreme violence and cruelty against his perceived enemies... Criminally insane, with a few brief lucid intervals."
Where does this come from?
It comes from misguided the belief that we are separate - separate from each other, the world and God / The Divine / The Universe.
In our bones, we know that this is not true, and we sense intuitively that something is missing, and that this place, this world, is not our true home. How can it be when it does not reflect the goodness and innocence that we know to be our true selves?
When we are under the spell of separation, we feel cut off from our true Source of Love - like a baby taken away from its mother - which generates fear within us, in one of its many forms, because deep down we don't feel whole.
When guided by fear, when fear is the main voice in our head, we will ultimately make decisions that cause suffering, we will perpetuate and re-create the motivating fear, and it becomes like an endless cycle we become trapped in.
This is the state of our world - fear has become the main guiding force in our minds, and in our societies, and we just think its normal.
In order to end this mass fearful fantasy, we need to individually start connecting into Love, more often than fear, and we need to make our decisions and receive our clarity from a place of feeling connected, plugged in, loved, supported, included, limitless and whole.
What does this look like on a practical level?
It looks like having a personal practice that you do everyday that plugs you into the truth - that you are ultimately connected and loved and at peace NOW, above and beyond and around and besides anything else that happens in your life or has already happened.
If you know this as an unshakable truth in your heart and soul, you are going to start living it, having beautiful reflections of it showing up in your life, and you'll start unconsciously teaching it to others by your example.
This is my purpose, my teaching, my dharma. And this is why I created this course, to give those who are awakening to a new way of being some tools to easily generate those feelings of being connected and loved and guided, and to have the skills to make decisions and gain clarity from their 'plugged-in' state.
It's so important to learn to access the Divine and have conversations with The Universe because, collectively and individually, as we ground ourselves in love and connection and wholeness and operate from this mentality, we are going to heal this broken world from the inside out!